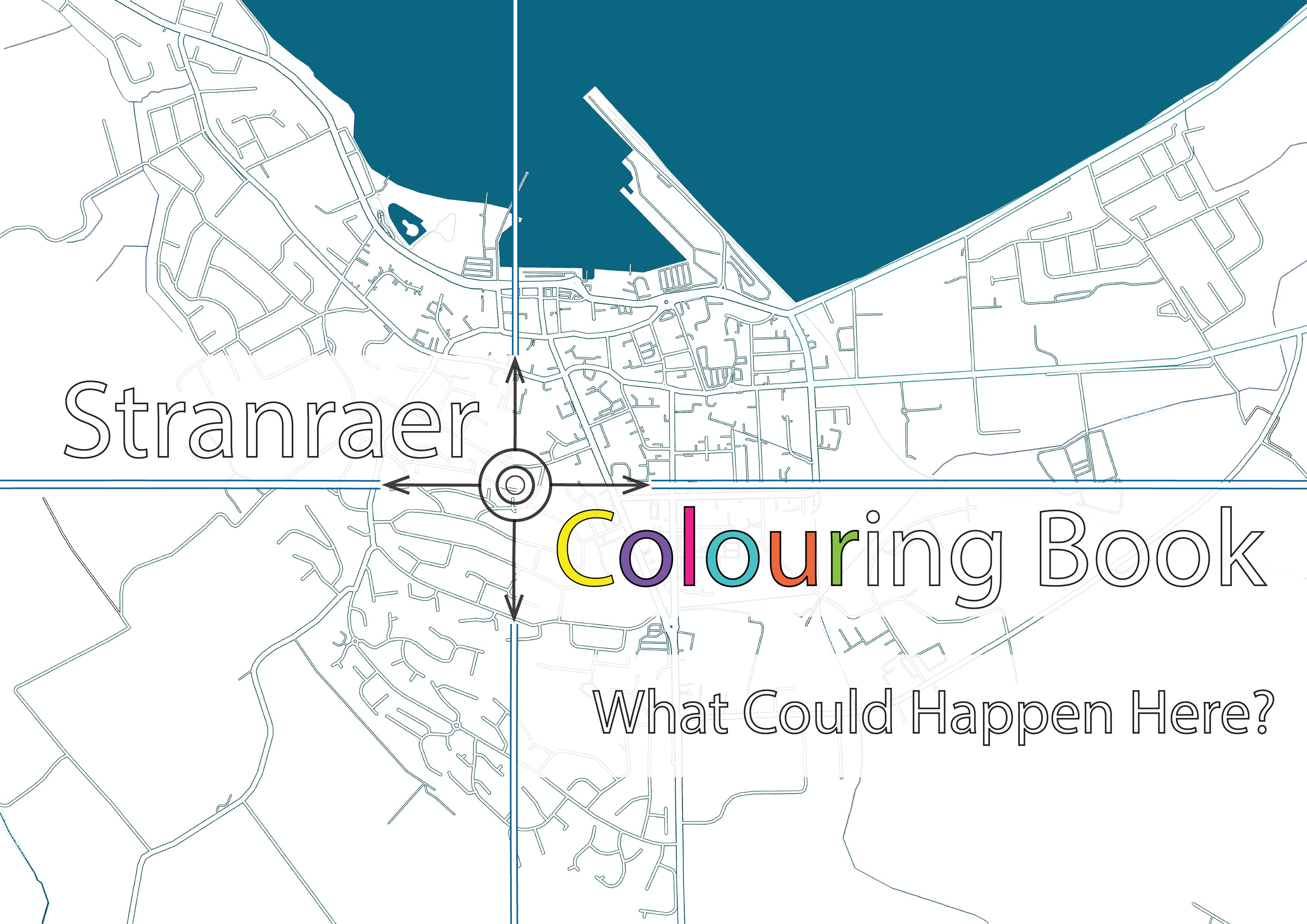 WHAT WE DO NOW is part of a nationwide network of projects coordinated by Creative Scotland's Culture Collective programme. It's bold and collaborative, involving work with communities, creative freelancers and regional and local organisations to ignite and inspire new imaginative possibilities.  
My commission is in Stranraer, a seaside town not far from my home in Dumfries & Galloway, Scotland, where I've been working with my artist colleague Rory Laycock and two vibrant organisations, the Stranraer Millennium Centre and The Stove in Dumfries. 
The project had a long initial gestation period, digging into the community to talk to and work with a wide range of people, which led us to design a creative, playful activity to help local people shape the vision for the regeneration of their town: The Stranraer Colouring Book: What Could Happen Here? Here's the link - The Stranraer Colouring Book 
1000 copies were printed in December and since then have been distributed throughout the town, to be returned to the Millennium Centre so that people's responses may be shared widely. If you're in Stranraer, you can still pick up a copy at the front desk of the Millennium Centre.
The Colouring Book was just the start!
Soon, What Could Happen Here banners will appear at key sites around town.   I wrote lyrics based on people's comments, and now a song for Stranraer (also called What Could Happen Here, of course!) is in progress in the recording studio.  And work will soon begin on an animated music video based on the colouring book.
Plans are underway for all of this creative work to be premiered alongside an exhibition of colouring books at the Millennium Centre at an opening celebration from 12:30-3:30 on 2nd July 2022 where everyone will be welcome to join us.
If you have a connection to and interest in the future of Stranraer, please download the colouring book or pick up a copy at the Millennium Centre and have a go!  You can submit your entry to the Millennium Centre front desk or by sending jpegs to my email hopelondonartist@gmail.com Feel free to contact me with any questions.